From Sheffield to the World
Steve Jarvis
Here at Pryor, we have a proud manufacturing history right here in the heart of Sheffield city centre. We've been manufacturing an ever-changing range of tools and machines for part marking and traceability for almost 175 years.
Originally focused on supporting the cutlery and knife making industries that Sheffield is famous for, and then supporting the huge growth in stainless steel when it was discovered in Sheffield in 1913, Pryor now supports their global customer base from their headquarters just a stone's throw from the company's original manufacturing location.
For all our proud Sheffield heritage, and our commitment to supporting the local community, we are also very proud of the overseas customers and the partners that rely on our products for part marking and traceability. All our products are still manufactured here in Britain, but we have now been exporting around the world for over 70 years, all from our Egerton Street home in Sheffield, S1. Since 2018 Pryor have directly sold products to 90 countries and have worked in many more via our distribution network. From Sweden to Senegal, Mexico to Malaysia, the largest global manufacturing companies trust Pryor with providing them with the equipment they need to maintain traceability in their production process.
Whilst our head office, and our manufacturing facilities are based in Sheffield, our global operations are supported by wholly owned subsidiaries in both France and the USA and our distribution network covers the globe.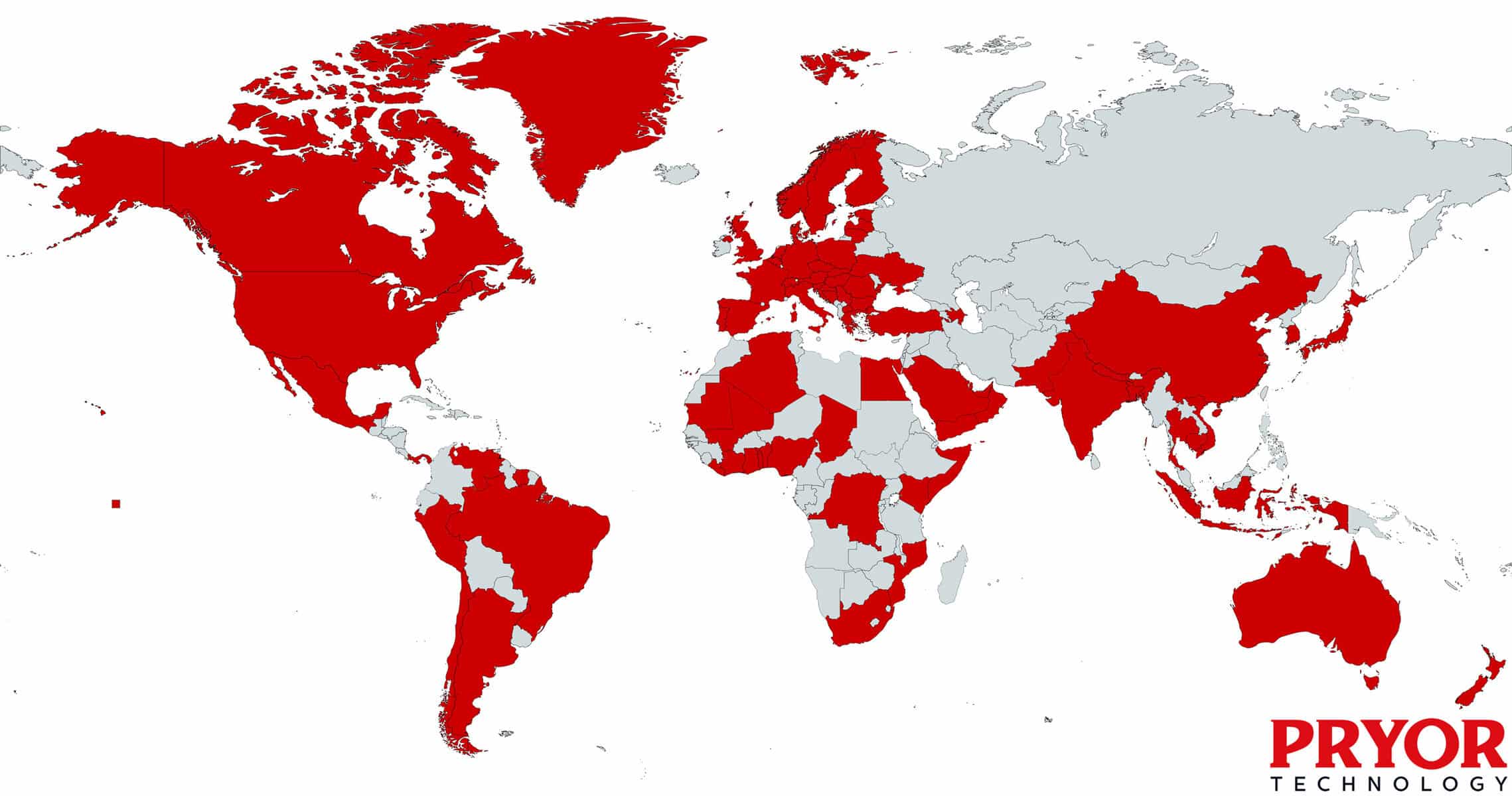 Pryor by numbers:
174 Years Old
90 Countries
74 Years on Egerton Street, Sheffield
55 Years – Our current longest serving employee.
44 Years owned by a charitable trust.
55% – Percentage of employees with 10 years or more service
14 Different marking technologies
1 Complete marking software package
We turn 175 years old in just a few short months time and our history has been built on innovating and serving the needs of our customers around the world. While we might be half way through our 18th Decade in operation. It doesn't mean we're resting on our laurels. There is new things on the horizon and new developments coming along for many more years to come.