Custom marking for jewellery manufacturers
Dan Stephenson
A lot of the work that we do at Pryor involves supporting large manufacturing companies on their marking and traceability applications. This normally means that we are a few steps back from working with customers who are producing a finished product. So, it is always nice when we do get the opportunity to work with, often smaller, bespoke manufacturers where our marking equipment is used for branding and enhances the product in the view of the customer.
We were recently contacted by a passionate jewellery maker producing hand made pieces for their exclusive list of clients. Gem & Tonic wanted a custom stamp to apply a unique logo to a range of their jewellery. Our in-house design team worked with Gem & Tonic to finalise the design and then our experienced Engraving department produces the high quality hand stamps that will be used for marking their jewellery.
Gem & Tonic were very pleased with the result and sent us the following:
"below are a few images with your stunning stamp.
It was very straightforward and easy to use and the result is amazing. My clients are extremely happy, so am I!
Thank you again and I will certainly recommend your craftsmanship."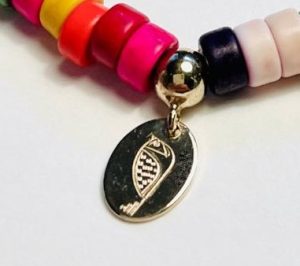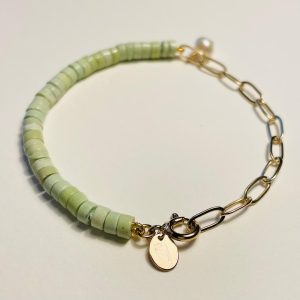 If  you have custom marking requirements, please get in touch and speak to our design team about what we can offer.